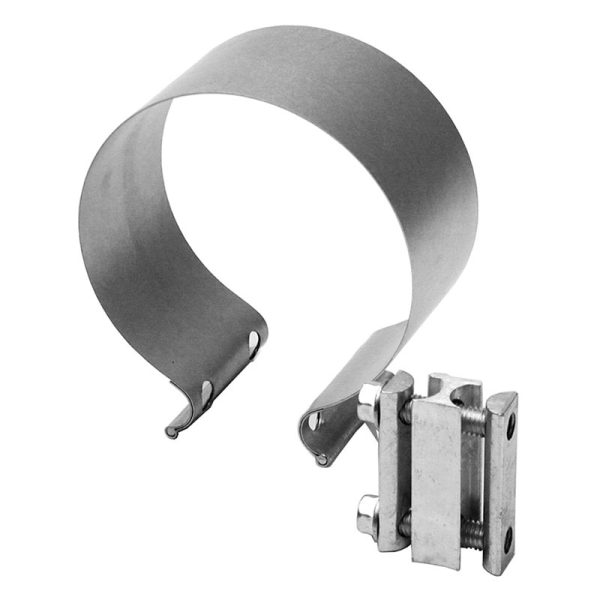 Wideband Torctite™- Butt Type
TORCA® TorcTite™ Butt Joint Clamps are the simple, effective way to connect exhaust system
components. Replaces U-bolts and other clamps. The positive clamping action allows the Butt style TorcTite clamp to be used on equal sized tubes without overlap. Exclusive design makes for fast, easy and accurate installation. Compatible with pipes, flex & mufflers. These clamps are used in commercial, earthmoving and agricultural applications. These clamps stop leaky gaps between butt joints. The unique reaction block design results in a strong, tightly sealed and reliable exhaust joint without the need for extra gaskets.
Specific OEM & Service designs
Unique sealing performance
Superior clamp load capability
Can come pre-assembled for easy installation
Compatible with pipes, and mufflers
Durable installation without damage to pipe ends
Description
Wideband Torctite Clamp – Butt Type

Part Number Aluminised
Part Number Stainless
Nominal ID
0162140220
90380A
51mm
0162140622
90381A
57mm
0162141025
90382A
63mm
0162141427
90383A
70mm
0162141830
90384A
76mm
0162142235
90385A
89mm
0162142640
90386A
102mm
0162142845
90387A
114mm
0162143050
90388A
127mm
0162143460
90389A
152mm