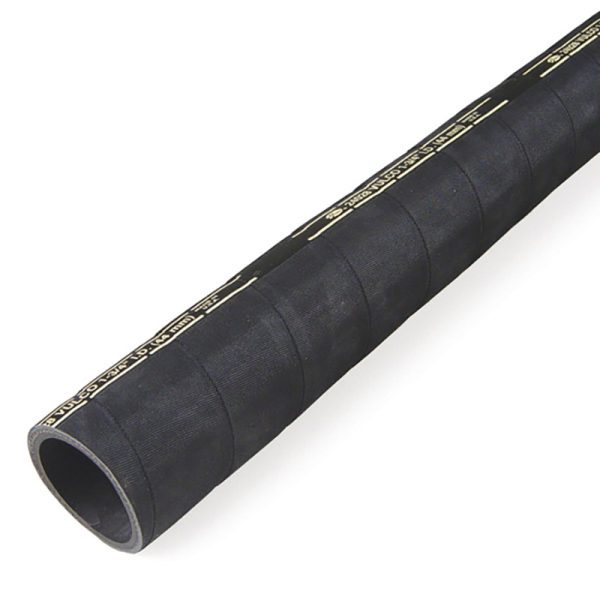 Vulco® Straight Coolant Hose
Specially engineered hose stick is ideal for straight coolant/air connections in automotive, stationary engine, industrial and home applications.
Heat-resistant cover.
Meets SAE 20R1 Standard Wall Class D-2 requirements.
Cover marked in one-inch increments for easy measuring and cutting, allows "custom fit" light-duty coolant installations.
Temperature rating: -40°C to +125°C.
Packaging: 3 ft (0.91M) lengths.
CAUTION: Do not use for fuel or oil transfer applications.
Description
Vulco Straight Coolant Hose

Part Number
ID
Working Press.
Inches
mm
psi
24008
1/2
12.7
105
24012
3/4
19
80
24014
7/8
22
80
24016
1
25.4
75
24018
1 1/8
30
75
24020
1 1/4
32
65
24022
1 3/8
34
65
24024
1 1/2
38
60
24026
1 5/8
40
55
24028
1 3/4
44
50
24030
1 7/8
45
50
24032
2
51
50
24034
2 1/8
54
45
24036
2 1/4
57
40
24038
2 3/8
60
40
24040
2 1/2
63
35
24042
2 5/8
66
30
24044
2 3/4
70
30
24046
2 7/8
71
25
24048
3
76
25
24052
3 1/4
83
20
24056
3 1/2
89
18
24064
4
102
12