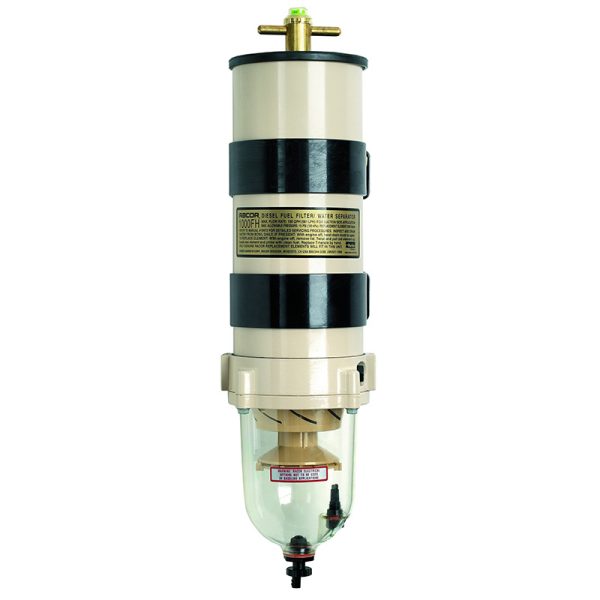 Turbine Series
This product is made in a variety of sizes and will suit various applications with a large range of flow rates (Ask our staff at RP WALLIS WHOLESALE to assist you with selecting the correct size for your application. It is used extensively in the Marine and Power Generation, as well as Construction, and Agricultural Industries. Its effectiveness is based on 3 processes, being
separation, coalescing, and filter ationHigh contaminant capacity allows less frequent filter changes, boosting the operating economy.
FEATURES
Aquabl oc® media is both corrugated and pleated to keep pleats open and present a large effective filtration surface area to the diesel fuel flow.
The high dirt-holding capacity Aquabloc® media dramatically extends the life of final-stage on-engine filters, and reduces the overall cost of filtration maintenance.
Aquabl oc® cartridge filter elements are available in 2, 10, and 30 micron ratings so that protection can be tailored to the application, fuel quality, operating environments and service schedules.
Aquabl oc® media helps OEMs diesel engines adhere to rigid government emission standards.
A fuel filter/water separator with a replaceable cartridge element is the lowest-cost filtration solution.