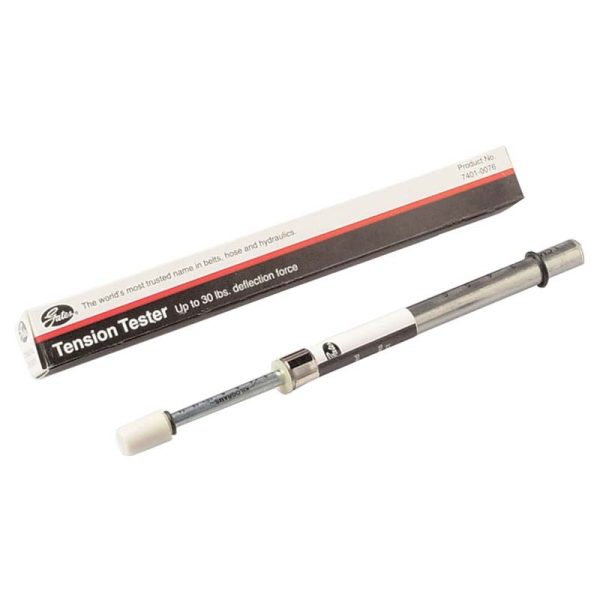 Tension Tester And Accessories
Gates have available two tension testing tools for use in the servicing of belt drives.
The single barrel (15kg) and the double barrel (30kg) tester can be used to accurately measure the tension of individual or joined belts upon installation or during maintenance. Using the tension testers ensures that correct tension is maintained and is repeatable. This will yield not only a longer service life but a predictable one, enabling scheduled replacement rather than breakdown replacement.
Single Barrel – 15kg: Part No: 7401-0076
Double Barrel – 30kg: Part No: 7401-0075