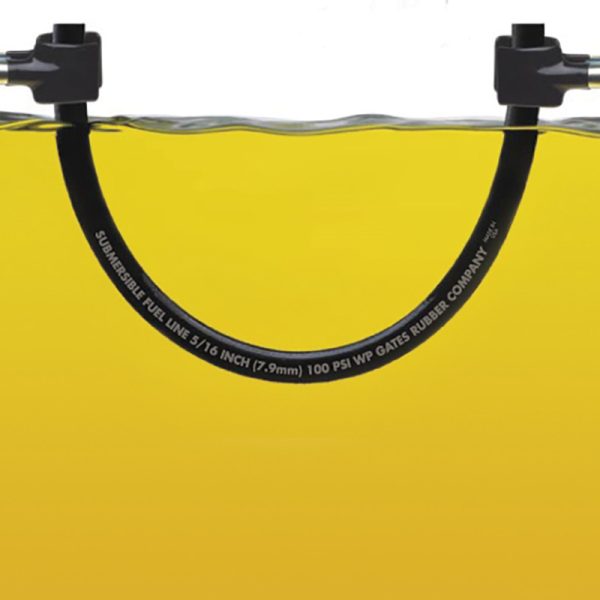 Submersible Fuel Line Hose
In-tank applications where the inside and outside of the hose is in constant contact with gasoline and other liquid petroleum distillates.
Meets the SAE 30R10 specification for submersible fuel line hose applications.
Fluoro elastomer (FKM) tubed cover resists gas permeation and retards aging.
Aramid Fibre reinforcement – the same fibre used in bulletproof vests and is pound-for-pound stronger than steel.
Description
Submersible Fuel line

Part Number
1 foot
Part Number
10 feet
Part Number
32.8 feet
ID
(Inches)
Working Press.
(psi)
27086*
27087
27083*
1/4
100
27093
27080
27084*
5/16
100
27097
27081
27089*
3/8
100
Note: * not a stock line please call us to enquire