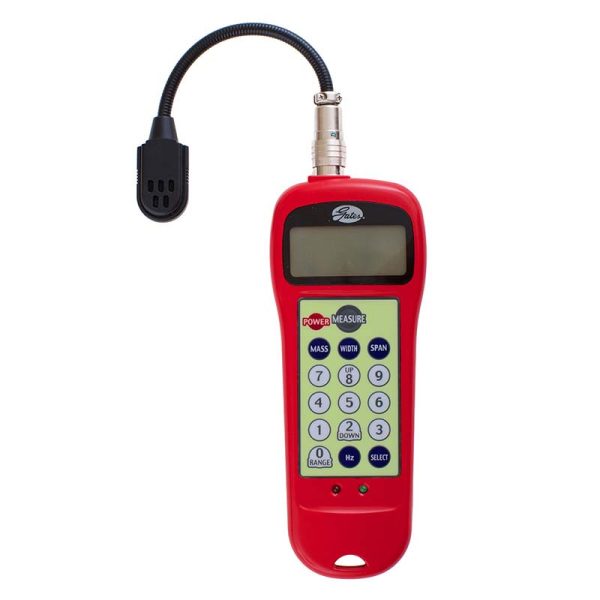 Sonic Tension Meter & Accessories
V-belts slipping or rolling over in pulley grooves?
Synchronous belts stripping teeth or skipping teeth?
Gates 508C Sonic Tension Meter can eliminate these problems.
Output readings measurable in hertz, pounds, kilograms and newtons.
 Improved frequency range from 10-5000 hertz.
Variable frequency range filters.
Auto gain control automatically adjusts meter sensitivity.
20 memory registers for belt contents.
LCD screen with back light.
Optional Sensors:
Standard Cord Sensor (7420-0206) (Included with 7420-0507)
Flat Flexible Sensor (7420-0205). Bend to required shape for convenient, one-hand operation. (Replaces 7420-0204)
Inductive Sensor (7420-0212) (Magnets included)
Replacement Magnet (7420-1212)
Part No: 7420-0508