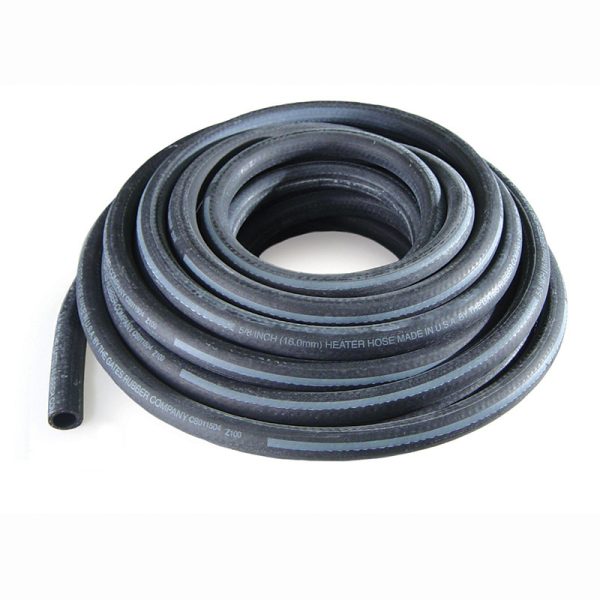 Safetystripe® Heater Hose
EPDM hose constructed for extra-long service life.
Unaffected by most coolants and non-oil based coolant additives.
Unaffected by high cooling system pressures.
Good resistance to high temperatures for extended periods of time.
 Similar to SAE 20R3 Class D-2.
Not recommended for heavy duty truck, bus and off-road construction equipment – use Green Stripe heater hose for these applications.
Engineered to resist electrochemical degradation – the leading cause of hose failure.
Temperature rating: –40°C to +125°C
Packaging: Individual 50ft (15.24m) cartons or 250ft (76.2m) reels.
CAUTION: Do not use for fuel or oil transfer applications.
Description
Safety Stripe Heater Hose

Part Number
ID
OD
Length
Working Press. (psi)
Inches
mm
mm
m
28407
1/4
6.3
12.7
15.2
60
28408
5/16
7.9
15.7
15.2
60
28409
3/8
9.5
17.5
15.2
60
28410
1/2
12.7
19.6
15.2
60
28411
5/8
15.9
22.6
15.2
60
28417
5/8
15.9
22.6
76.2 (reel)
60
28412
3/4
19
25.9
15.2
50
28418
3/4
19
25.9
76.2 (reel)
50
28413
1
25.4
34
15.2
45
28420
1
25
34
7.62
45