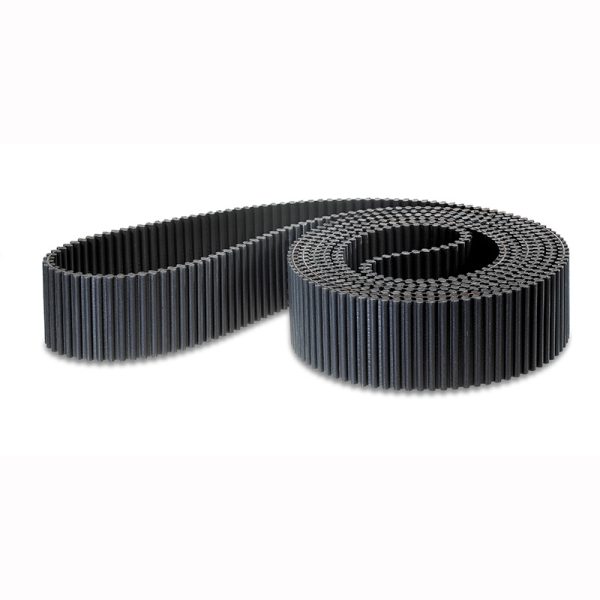 Powergrip® HTD ® Twin Power®
Due to its double and directly opposite teeth, Twin Power® synchronous belts ensure high loading capacity on contra-rotating drives and ensure smooth running and high flexibility. PowerGrip® HTD® Twin Power® belts allow for higher powered drives than classical pitch PowerGrip® Twin Power®.
Similar in construction to PowerGrip® HTD® synchronous belts: strong tensile member, precision formed elastomeric teeth and body. Neoprene body provides protection against grime, grease, oil and moisture. Fibreglass tensile cords. Tough nylon facing protects and reinforces the tooth surface.