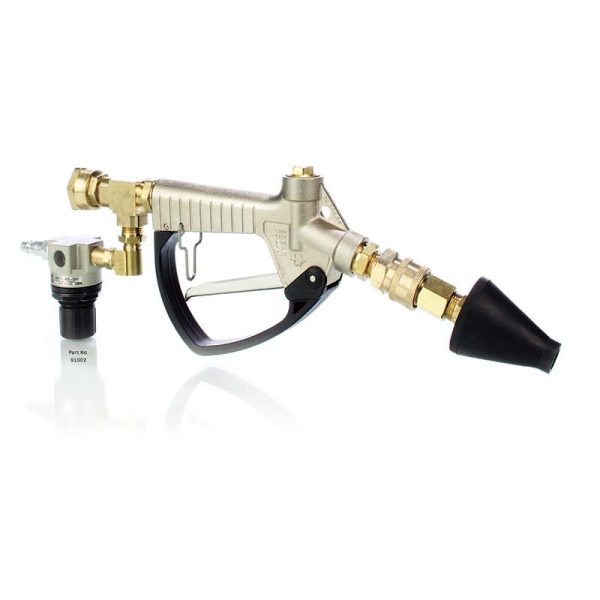 Power Clean™ IT
Inadequate flushing can ruin a newly installed water pump resulting in frustration and warranty problems. Perform a complete cooling system flush using the PowerClean™ Flush Tool which "water hammers" accumulated sludge and scale deposits without using harsh chemicals.
Part #: 91002 – P owerClean™ Flush Tool
Part #: 91002-9 – P owerClean™ Heavy-Duty Adaptor
As with all our heavy-duty products, you can count on high-quality, reliable parts that will deliver worry-free operation.
Manufactured to IS O/TS 16949 standards
100% fully tested unitized bearings and seals
Warrantied for 18 months or 250, 000kms/5,400 hours
Machined surfaces for proper fit and sealing
Includes quality O Rings / Gaskets for correct installation
Description
[BIG BIG TABLE GOES HERE]