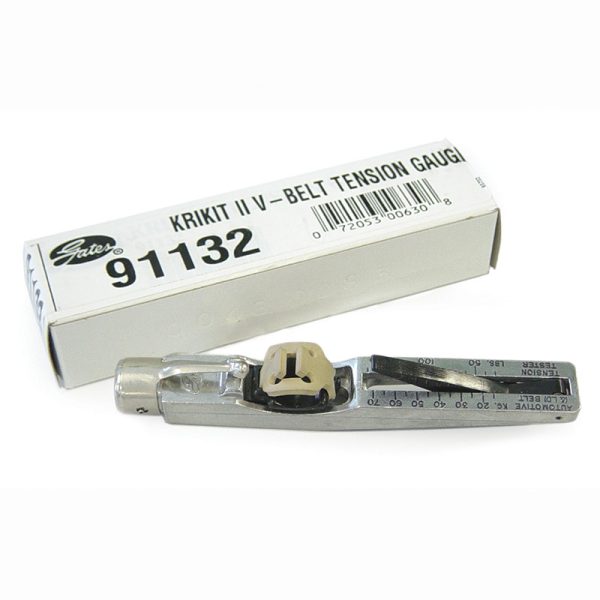 Krikit II Micro V-Belt ( V-Ribbed) Tension Gauge
Designed for tensioning drive belts on passenger cars, light truck, heavy trucks and buses. Correct tension levels are important in maintaining belt life and performance.
Bright green pressure pad and indicator arm
Calibrated to measure tension from 100 to 320 lbs., and 50 to 150 kg
Measure belts up to eight ribs in width
Instructions packed with product.
Easy to use, just hold against back of belt and click.
Available for both v-belts (Part No: 91107) and micro-v belts (Part No: 91132).