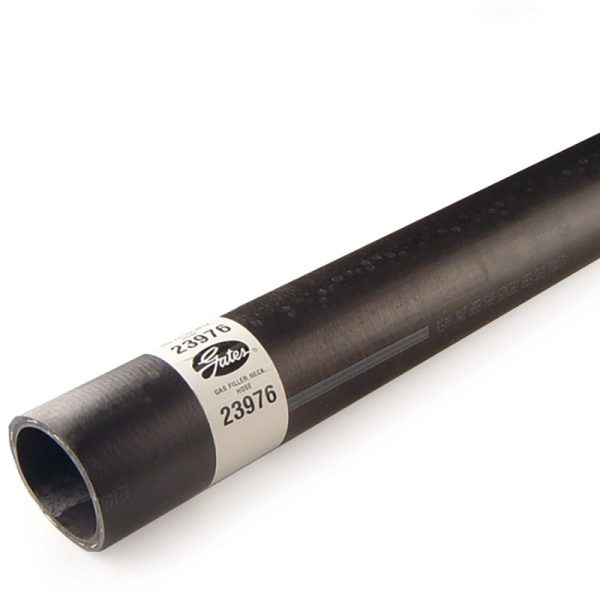 Fuel Filler Neck Hose
Designed specifically for auxiliary gas tanks on recreational vehicles. Excellent replacement for passenger cars and trucks where a straight hose with a minimal bend is required.
Smooth oil resistant cover, tough textile cord reinforcement and petroleum-resistant nitrile tube.
Non-wire reinforced.
Meets SAE 30R6 specifications.
Temperature rating: -40°C to 100°C
Packaging: 3 ft (0.91M) lengths
CAUTION: Not recommended for marine gasoline applications.
Description
Fuel Filler Neck Hose

Part Number
ID
OD
Length
Working Presss. (psi)
Inches
Inches
Feet
24702*
1 3/8
1.71
3
20
23964
1 1/2
1.84
3
20
23968
1 3/4
2.09
3
20
23972
2
2.14
3
20
23976
2 1/4
2.59
3
20
23980
2 1/2
2.84
3
20
Note: * not a stock line please call us to enquire