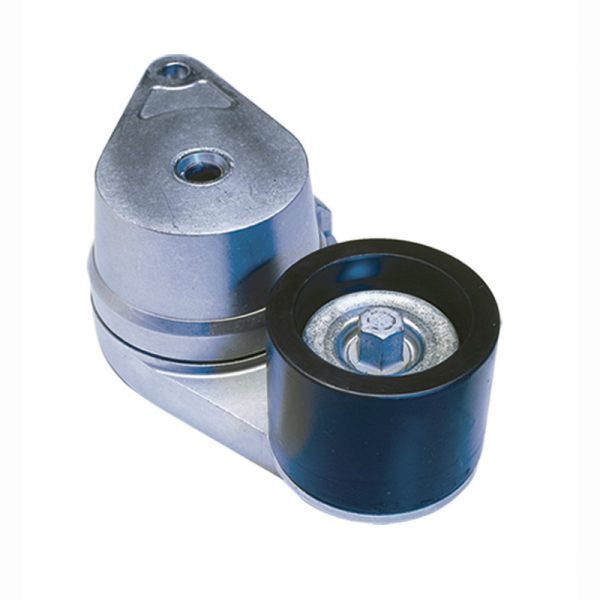 Drivealign Heavy Duty Automatic Belt Tensioners
The longest lasting belt tensioners in the industry. Engineered to exceed demanding OEM requirements. In laboratory tests, under extreme peak-to-peak vibration and contamination tests, DriveAlignTM heavy-duty tensioners lasted up to three times longer than competitive aftermarket tensioners.
Labyrinth Seal – prevents contamination of internal parts for maximum durability and service life.
Machined Steel Pulley – reduces surface wear while shielding internal bearing from outside contaminants .
Double Row Bearings – twin rows of bearings carry more load and last up to three times longer than two individual bearings.
Optimised Components – engineered for maximum strength and durability. Patented Design – provides superior belt alignment and tension for improved drive efficiency and life.
Round Spring Wire – includes chrome-silicone torsion spring for less flex-fatigue than flat-wire designs.
Patented Damping Mechanism – provides maximum stability, reducing vibration and increasing the life of belt, tensioner and other accessory drive components.