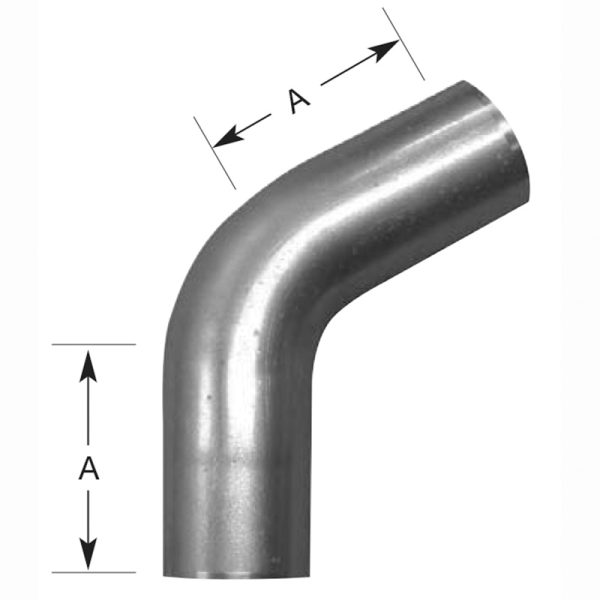 Bends – 60 Degrees Standard
Leg lengths +5mm tolerance.
Other tube sizes available for bending.
Bends can be manufactured to suit individual specifications.
Mild Steel also available in 60° bends.
Please Note: Minimum order quantities may apply.
Available in:
Stainless Steel
Mild Steel
Chrome Plated
Aluminized Steel (16 gauge)
* Also Available Expanded and notched.
CLR = 1.5 x diameter
Description
Bends – 60° standard

OD x OD
CLR
ALIMINISED STEEL
LEG LENGTH A
89mm
3 1/2″
127mm
5″
900084A
203mm
(8″)
102mm
4″
127mm
5″
900085A
203mm
(8″)
127mm
5″
152mm
6″
900086A
203mm
(8″)
152mm
6″
254mm
10″
900087A
229mm
(9″)