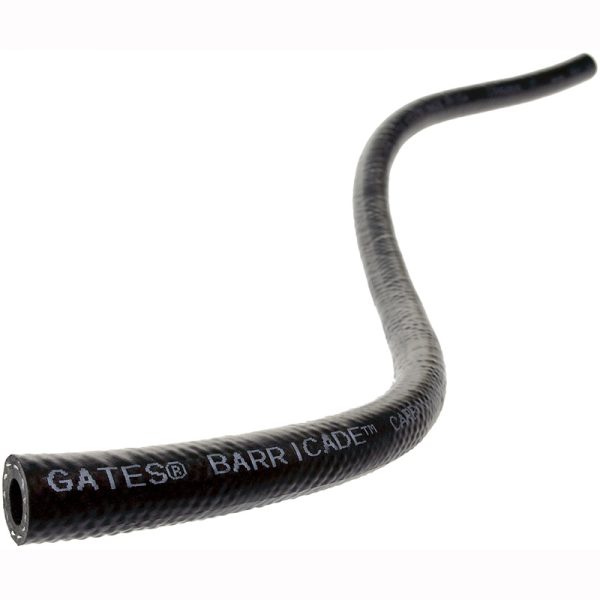 Barricade™ Fuel Injection Hose (MPI)
Approved for use with gasoline, diesel, bio-diesel including Soybean Methyl Ester (SME), Rapeseed Methyl Ester (RME), Palm Methyl Ester (PME) per ASTM D6751, E-85, methanol, ethanol, ethanol extended gasoline, and gasohol fuels. Patented five-layer GreenshieldTM barrier technology keeps fuel out of the environment while delivering peak fuel efficiency.
Exceeds SAE J30R14T2 (except for kink resistance) as well as low-permeation requirements for CARB
 Aramid reinforcement spiral braid and thermoplastic barrier layer
Oil, heat, ozone and abrasion resistant cover
225 psi working pressure rating
Recommended for any fuel injection applications for superior service life
Temperature rating: -40° C to 135° C continuous, up to 150°C intermittent
Note: Do not submerse in gasoline.
Description
Barricade Fuel Injection Hose

Part Number
15 feet
Part Number
25 feet
Part Number
250 feet
ID (Inches)
ID (mm)
OD (mm)
Working Pressure (psi)
27347
27339
27344
1/4
6.3
12.7
225
27348
27340
27345
5/16
8
14.3
225
27349
27341
27346
3/8
9.5
15.9
225

Barricade Hose Brochure