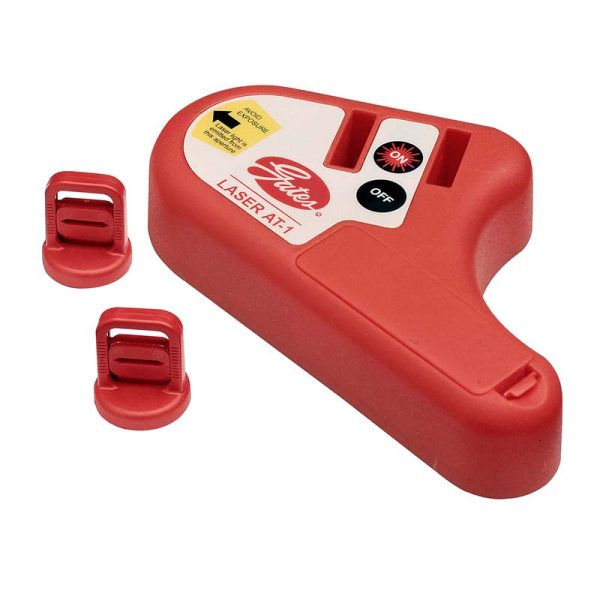 AT-1 Laser Alignment Tool
This tool can be used to align both V-belt and synchronous belt drives. It can show both parallel and angular misalignment between the pulleys.
Much faster and more accurate than measuring with earlier, conventional methods.
For both horizontally and vertically mounted drives.
Alignment can be made by 1 operator.
Also suitable for non-magnetic pulleys.
Part No: 7401-10010