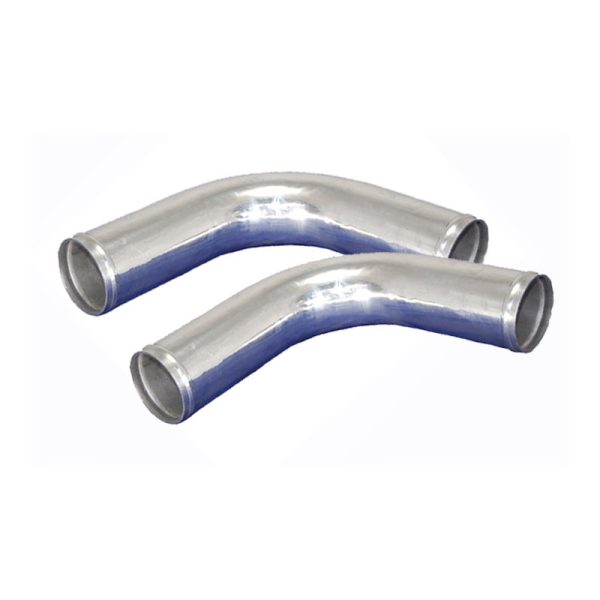 90 Degree Aluminium Bend
These lightweight aluminum connectors are designed to couple with two pieces of silicone or rubber hoses together. They have a bead on each end to prevent hoses from blowing off. Wall thickness is 1.5mm – 2mm.
Material is of the Highest Quality T6 Grade polished aluminum.
Description
90 Degree Aluminium Bends

A90-150
1.50″
ID 90 DEGREE POLISHED ALUMINIUM BEND x 110mm
A90-200
2.00″
ID 90 DEGREE POLISHED ALUMINIUM BEND x 110mm
A90-225
2.25″
ID 90 DEGREE POLISHED ALUMINIUM BEND x 110mm
A90-250
2.50″
ID 90 DEGREE POLISHED ALUMINIUM BEND x 80mm
A90-275
2.75″
ID 90 DEGREE POLISHED ALUMINIUM BEND x 125mm
A90-300
3.00″
ID 90 DEGREE POLISHED ALUMINIUM BEND x 110mm
A90-400
4.00″
ID 90 DEGREE POLISHED ALUMINIUM BEND x 110mm